Why Pastors Are Stepping Down – and What Congregations Can Do to Help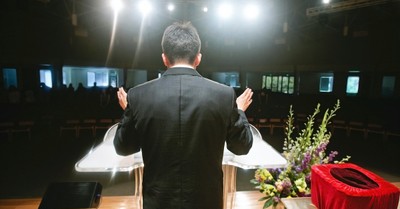 By Mike Leake, Crosswalk.com
July 10, 2019. That's the date when LifeWay Research ran an article entitled, "Pastors Are Not Quitting in Droves". Two years ago, they weren't quitting in droves. Their research showed that previous statistics of 1500 pastors per month quitting was more myth than reality. But after the brutal year of 2020 that is likely more reality than legend. To my knowledge, there is not yet hard data on the number of pastors who have resigned, been fired, or relocated from 2019-2021. But as a pastor myself, and one who is in the thick of ministry with other pastors, I can tell you that far more pastors are quitting now than in 2019.
Ministry has always been tough—there is a reason there is a whole industry dedicated to helping with pastoral burnout—but the past two years have created a perfect storm of difficulty for pastors. Consider Jeramie Rinne's Taxonomy of At-Risk Pastors. Written in 2018, Rinne's work can be summed up with five types of pastors which are at risk: the pastor who does it alone, the one who feels as if he is just feeding the machine, the one who does everything, the pastor who is driven by whatever works, and finally the pastor who is embattled in conflict. In 2020 almost every pastor became every one of these.
Photo Credit: ©GettyImages/Hotaik Sung
The Difficulties of Pastoring in These Trying Times
Even if a pastor shares the burden of ministry with other staff, there was an extra weight during this season. There was certainly relational loneliness which was felt by all of us. But there was something especially difficult when pastors had to preach to empty pews and make decisions apart from the context of face-to-face ministry. The loneliness alone would be enough to put a pastor at risk but there was far more taking place in the past two years.
One of the most distressing things for any pastor is enduring conflict. The varying issues of 2020 felt as if each day provided a new field of landmines for the pastor to navigate. Consider just one polarizing issue: whether to require masks. Some reading this are likely triggered—and some may even be triggered by my use of the word triggered. "Why would we not require masks? Masks save lives, to not wear a mask or require a mask is supremely unloving and against what Jesus would have us do. If you do not require masks, I will not be attending," says one congregant. Another congregant responds, "Masks are a symbol of government oppression. If we cave on this, we are giving up religious freedoms that we will likely never get back. If you require a mask, I'm not coming back." So, what does the pastor do?
This was only ONE issue that pastors faced almost every day. One pastor I interviewed shared how one-fifth of his congregation left because of his decision to follow state ordinances. They left because "their pastor is a coward." Yet another pastor, who did not require masks, had several families leave because they felt as if the pastor did not value their health.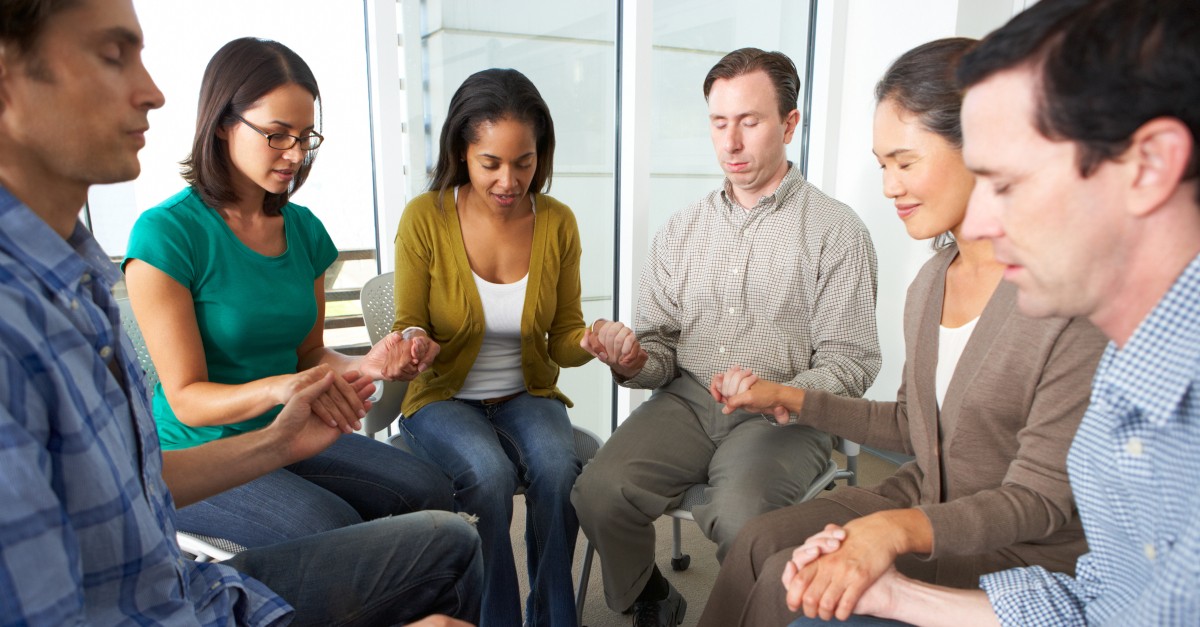 The Difficulty of Maintaining Unity
A pandemic is difficult for any group of people to undergo; it is magnified when those attempting to persevere are polarized as a people. Pastors are accustomed to navigating differing opinions. At times, these conflicts center around theological discussions and biblical interpretation. These conflicts are less draining than arguing about non-essentials. One pastor shared his exhaustion:
"I have certainly felt like quitting on multiple occasions. I wear down and get tired of hearing the same complaints that come from people's preferences rather than theological or church issues. Some people have demanded more attention than usual and when they did not get it, they resorted to manipulative behavior to get us to do things their way. This is exhausting."
When this pastor speaks of those who "demanded more attention," he is not referring to those who were sick or lonely or had needs arising from COVID. Those who were wanting to "get us to do things their way" were attempting to steer the church in certain directions politically. One pastor shared how his frustration came to a boiling point when at the very moment he was attempting to provide care for a family who had just lost a loved one, his phone kept alerting him to notifications from another member. Those notifications were a flood of QAnon theories coming from a church member hoping to enlist the pastor's help to inform the congregation of the real truth about a "made-up virus."
Pastors are perhaps better equipped to handle unity when the church is fracturing over biblical interpretation issues. But what is the pastor supposed to do whenever the key issues facing the congregation are less scriptural and more that of personal preference, opinion, or political affiliation? The Scriptures are not silent on these matters. Even the New Testament churches battled disunity over non-essential matters (read Paul's letters to Corinth for a start). The biblical answer to these trying times is that how we answer these pressing questions is likely of greater concern than what we answer to the questions.
Yet, what many pastors are finding is that their congregants have more allegiance to their personal preferences and political tribes than they do their communities of faith. This has led some pastors to feel as if they are simply feeding the machine instead of making a kingdom impact. Why walk through a field of landmines, give thought to all the differing views, labor to preach biblical sermons, give your heart to engaging hurting and confused people, all to have it dismissed because much of the congregation is discipled daily by political pundits who could care less about gospel unity? This is why pastors are quitting.
Related Resource: Listen to our FREE podcast, Ask A Pastor! All of our episodes are available at LifeAudio.com. Click the play button below to hear an episode right now:
Photo Credit: ©GettyImages/monkeybusinessimages
The Result: Pastors Are Leaving
But can I be honest, here? I really do not think quitting is the proper term. Many of the pastors that I know are not quitting ministry completely—they are quitting full-time vocational ministry because they believe they can pastor more effectively outside the current iteration of the institutional church. As one pastor I interviewed put it:
"If the way that the church I was serving is how people are going to respond to their pastors trying to guide through a public health crisis, then I don't want to be a part of that. Further, if the viewpoint is that pastors should be pushing specific political parties or agitating for overturning elections and that we don't love Jesus if we won't fight for a politician, then I don't want any part of that, either."
Many of these pastors still have a heart for shepherding, preaching, and even leading people to drink deeply from the fullness of Christ. Yet, these same pastors are beginning to feel as if these gifts might be better exercised outside of vocational ministry. This is why some pastors are not walking away from vocational ministry entirely, but are instead pursuing bi-vocational ministry opportunities. If you can use your pastoral gifts and spread the gospel of God's kingdom more effectively by "tent-making," why not pursue this? Some pastors are wondering if their call to ministry is by necessity a call to vocational ministry.
What Can Congregations Do?
About a year ago Thom Rainer, who makes his living looking into these things, noted this:
"The vast majority of pastors with whom our team communicates are saying they are considering quitting their churches. It's a trend I have not seen in my lifetime. Some are just weeks away from making an announcement. They are looking for work in the secular world. Some will move to bi-vocational ministry. Some will move to marketplace ministry."
He was correct then, and it's still happening now. Though anecdotally I can say that this might be slowing down a little, I am actually expecting these numbers to increase. I say this because being in the middle of a pandemic wasn't the issue—it merely exposed the issues. And once the surge of energy we receive from "opening back up" dissipates, a whole flood of discouragement is just around the corner. Even though our motivation shouldn't be simply to keep our pastors from quitting, congregations can help their pastors in this season.
It's possible that your pastor is among those who are thinking about leaving vocational ministry. You might be reading this and wondering what you can do. Here are a few tips. I will put these in my own words, but they are reflective of a large number of pastors I spoke with: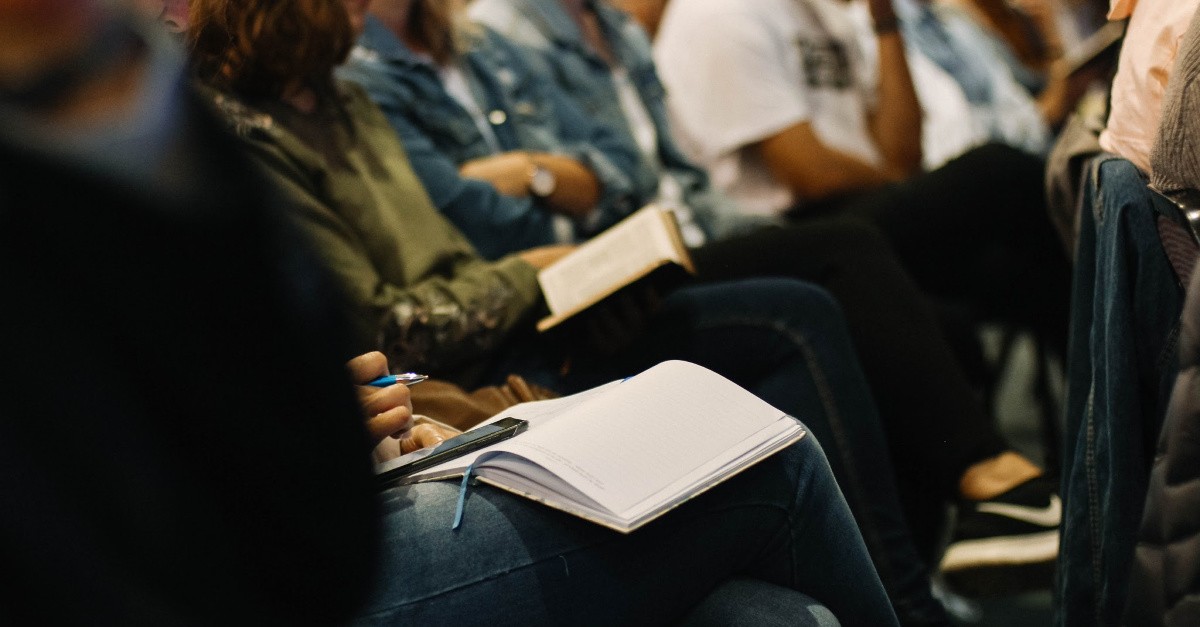 5 Things the Church Can Do
1. Be willing to look at your church leadership structure. The pastors who seemed to be the most encouraged were those surrounded by a leadership team. Churches who were led by elders seemed to navigate these troubling times better than those who did not. If your pastor is having to make decisions alone, there is a great chance of burnout.
2. Turn off your news networks. Detach yourself from conspiracy theories. Give the politics a rest. Seriously, this stuff is destroying our churches. I am going to be blunt here. If you are viewing your pastor through the lens of political punditry, your pastor isn't the problem—you are. You've moved away from the gospel. The main thing is no longer the main thing in your life, and you need to consider whether you're still following Christ. If your pastor is faithfully preaching Jesus and expositing the Scriptures, then you'd do well to listen and have your worldview shaped thusly. If you're devouring more news than Bible, if your chief concerns are more about who is in office instead of Who is on the throne, then you have a discipleship problem. If your greatest concern for your neighbor is his/her political affiliation and not his/her relationship with Jesus, you have a mission problem. And this is likely deeply grieving to your pastor. This is part of why he wants to quit—because he realizes that many within his congregation are more beholden to cable news than the gospel of Jesus. If you want to encourage your pastor, unplug from that which is stealing your affections.
3. Consider a vacation for your pastor. We haven't had extended time off for a couple of years. Start taking up an offering now and consider giving a couple weeks of a great paid vacation for Pastor's Appreciate Month. Let your pastor unplug. Completely. It might have seemed as if your pastor had more time off than normal through this pandemic, but it's simply not true. We just had to learn how to work from home. Our thought-time, decision-making, prep time, etc. actually increased as we had to learn many new things on a daily basis.
4. Be vocal about your support. We seldom hear when we make the right decisions. We usually only hear from those who believe we made the wrong call. Truthfully, even if you disagree with a decision, keep it in perspective. Assume that your pastor (or pastoral team) weighed all the options and made the best decision possible.
5. Love your pastor. Study up on 1 Corinthians 13 and reflect on how you relate to those who are trying to lead you in these trying times.
In Conclusion…
Pastoring is tough in this season. But there are also many reasons to be encouraged. God is still working. There are blessings in the midst of these dark days. Christ often shines the brightest in the darkest of places. He makes his presence known when all around us seems to be collapsing. Pastor, hang on to Jesus. That might mean something different for you vocationally. That's okay. You aren't your calling. It's okay to ask those tough questions.
Jesus is faithful. He will lead us through these trying times even when our own leadership tank seems to be running on empty.
Photo Credit: Unsplash/Sincerely Media