Forming a Shield Wall - iBelieve Truth: A Devotional for Women - June 14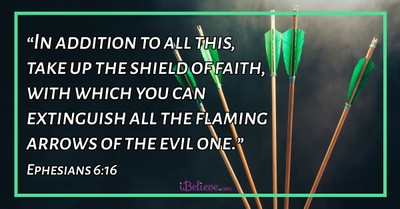 Crosswalk.com

Forming a Shield Wall
By: Kristine Brown
"In addition to all this, take up the shield of faith, with which you can extinguish all the flaming arrows of the evil one." - Ephesians 6:16
I'm a big fan of movies set in medieval times. There's just something about the look of sheer determination on the warriors' faces as they prepare for battle. I'm fascinated by the strength of it all. The huge metal armor worn, the intricate weapons forged by hand, and the battle formations. But the one thing that has always intrigued me the most is how they use their shields to protect the group.
I can't imagine holding a heavy piece of metal equipment almost as tall as myself with one arm while marching forward to meet the enemy! Yet the size of the shield was necessary when deadly attacks with things like fiery arrows came your way. The size also served another purpose. When linked together, those door-like shields would form a wall. A wall that could prevent even the strongest foe from getting through.
"In addition to all this, take up the shield of faith, with which you can extinguish all the flaming arrows of the evil one." - Ephesians 6:16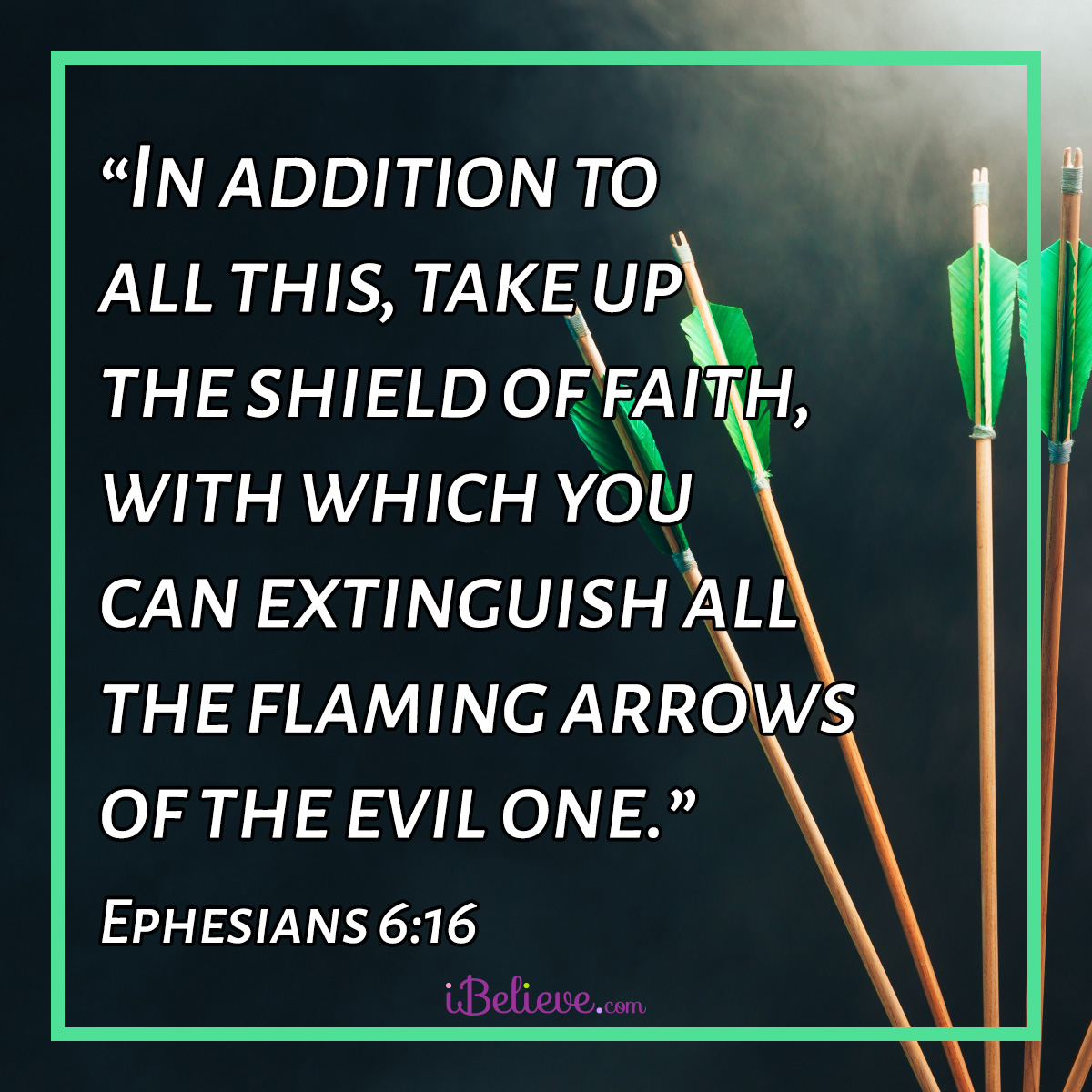 In Expositions of Holy Scripture, Alexander Maclaren writes this about Paul's description of the shield of faith, "That word is connected with the Greek word meaning 'door,' and gives a rough notion of the look of the instrument of defense -- a great rectangular oblong, behind which a man could stand untouched and untouchable. And that is the kind of shield, says Paul, which we are to have -- no little defense which may protect some part of the nature, but a great wall, behind which he who crouches is safe."
The shield not only stopped anything attacking from the front, but could also protect from anything coming at you overhead, like a flaming arrow intended to drop in from above. The image of the wall, hiding a group of soldiers standing shoulder to shoulder, reminds me of the importance of my faith shield. Not just for me, but for the people I do life with every day.
Because the truth is, there are times in life when one battle after another leaves us weary. We question whether we have the strength left to hold up that shield. When our look of determination turns to discouragement. But when we stand together, shields linked firmly in place, we are stronger. The people on each side of me will make up for my weakness. And in turn as they walk through the valley instead of me, I can offer strength to help hold them together too. It's a win-win.
If you're in a valley of discouragement today, take heart - then take up your shield. There are sisters in Christ waiting to link shields with you and build an impenetrable wall of fortified faith. Don't be afraid to reach out. Ask your people to connect with you through your difficult situation. As we resolve to build a shield wall with others, we will discover renewed strength. We will exchange downcast for sheer determination once again.
---
Kristine Brown is the author of the book, Over It. Conquering Comparison to Live Out God's Plan, and the new Over It. Devotional for Teen Girls. Discover more encouragement from Kristine to help you "become more than yourself through God's Word" at her website, kristinebrown.net.
For More Great Resources for Women, Visit iBelieve's Faith Channel.
Join licensed therapist Carley Marcouillier on Therapy + Theology each week as she tackles a common question related to therapy, mental health, and faith.


Listen to an episode right now by clicking the play button below!