Benefits of Letting Your Teen Run a Blog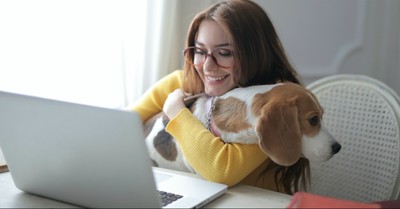 By Rachel Ward, Crosswalk.com
Teen Homeschoolers Who Blog
Click. Clack. Click. Words appear on the computer screen—my fingers fly across the keyboard as I pour out my thoughts to my readers.
When I let words flow from my mind onto the keyboard, I become filled with a sense of excitement and purpose. Blogging has helped me share life lessons, sort out deep theological concepts, and discover my passion for writing. Additionally, my blog has become a ministry to my peers and has helped me grow as a writer.
Pages
I started my blog as a small hobby when I was 10, writing articles to share my life with family and friends. I did not have a blogging schedule; I published articles when I felt like writing. However, my concept of blogging changed after my first real experience writing about my faith. After a hard day, I sat down, grabbed a pen, and finally wrote my heart out. I wrote about humility and the lessons God was teaching me, opening up to my readers and sharing my faith through it all. In doing so, I finally expressed thoughts that had been bottled up for years, uncovering a new love for writing. Since that day, I have blogged on a more regular basis.
Though there are risks involved in letting your children use the internet to blog, I believe the benefits outweigh the risks. Furthermore, I have found some ways to safeguard children on the web and ensure a more positive experience overall.
Pros
Intuitive and Low Maintenance
Parents may wonder if allowing children to blog is time-consuming, as they often have packed schedules and hefty to-do lists. However, the main tasks for parents are proofreading articles and helping with blog setup. For proofreading, a quick scan for anything too personal, inappropriate, or unclear should not take much time. For blog setup, platforms such as WordPress®, Blogger®, and Wix® offer free intuitive templates to help make the process easier. Bloggers choose a basic layout of the webpage design and then customize it.
Free Accounts
Most platforms have free options that work well for beginners. I used a free account for years, and it suited my needs sufficiently. Paid upgrades typically include extra features, no ads, and a URL without the platform's name (i.e., instead of having "myblog.wordpress.com," it would be "myblog.com").
Encourages Consistent Writing
Writers benefit from writing regularly. When I learned to blog consistently, I became a better writer, and my school essays improved. I wrote year-round about things that interested me, working on my style and grammar along the way. Furthermore, since I had to meet deadlines for blogging, I could more easily adhere to deadlines for paid writing jobs.
Nurtures a Love for Writing
I have always loved writing, but research essays and literary analyses have never been my favorites. I refresh my passion for writing when I intersperse school essays with articles I enjoy. I enjoy the writing process itself, and I find joy in sharing my thoughts with my readers.
Safeguards
Making the Blog Private
Blogging is not risk-free. The internet can be dangerous. But there are safeguards to keep predators from children. First, there is the option to make the blog "private," so users need a password or special approval from the blogger to view the blog. When a blog is public, it can be viewed by anyone who has the URL. The "private" feature comes with almost all blogging platforms, and bloggers can easily switch their blog to "public" later if they so desire. Making the blog "private" is a good idea unless publicity is important to you. Making a blog "public" is helpful if your child wishes to eventually make a living through their writing or share their work with a larger audience.
Account Settings
If you decide to make your child's blog public, I suggest setting up the account under your email address so that you have primary access to his/her blog. In most cases, you will receive an email each time a new person follows your child's blog, and you can view their profile. Most platforms allow you to remove people from following your child if you so desire.
Proofreading
Again, I also strongly advise parents to read their child's articles before they publish them. A quick proofread can save you much stress down the road.
Look Out for Distractions
Like any form of social media, blogging can become a self-centered hobby and/or a source of insecurity if your child begins to focus on followers and "likes." I suggest talking with your child about their purpose for blogging to keep their eyes on what is truly important. Additionally, I recommend avoiding the statistics page that enables one to analyze the number of followers, views per post, and "likes." Though this page is helpful for seasoned bloggers, new bloggers (especially children) should not concern themselves with statistics. Instead, they should focus on the writing itself and enjoy the process.
Blogging can be a powerful way for your child to sharpen their writing skills and cultivate a passion for writing. It is worth the effort. Take precautions to keep your child safe and enjoy the journey together.
Copyright 2022, The Old Schoolhouse®. Used with permission. All rights reserved by the Author. Originally appeared in the Winter 2022-23 issue of The Old Schoolhouse® Magazine, the trade publication for homeschool moms. Read The Old Schoolhouse® Magazine free at www.TOSMagazine.com, or download the free reader apps at www.TOSApps.com for mobile devices. Read the STORY of The Old Schoolhouse® Magazine and how it came to be.
Photo credit: ©Unsplash/Andrea Piacquadio
Rachel Ward is a teen blogger and athlete with a passion for her Savior, Jesus. She is a high school sophomore and has been homeschooled all her life. She loves writing, baking, fitness, photography, and encouraging other teen girls on her blog. When she's not running her next 5k or making a batch of cookies, you can find her writing at joyfulcreationsblog.com.
Related podcast:
The views and opinions expressed in this podcast are those of the speakers and do not necessarily reflect the views or positions of Salem Web Network and Salem Media Group.
Read the full article here!