4 Subtle Ways Your Husband May Be Asking for Help
By Abby McDonald, Crosswalk.com
For months, it was taking place right in front of me, but I didn't even notice it. My husband was asking for help in subtle ways. He was sending me cues that were sometimes silent and other times completely annoying. But I was so busy with the kids' activities, work responsibilities, and everything else that his silent pleas flew under my overwhelmed radar. Once I finally realized what was going on, I committed to pray for him more consistently and fervently. I also realized we needed to set aside regular time to communicate and address concerns in our marriage.
Often, our husbands put up a tough exterior and don't communicate their needs because they were raised to keep their emotions, anxiety, and stress hidden. To get to a place where they openly share the fact that they need help can be difficult. But husbands are always giving subtle clues about their well-being. If we learn to recognize those cues, we can not only encourage our husbands to communicate more but help them know they are not alone.
Here are four subtle ways your husband may be asking for help:
Photo Credit: ©GettyImages/laflor Stock footage Soundstripe.com
1. He Doesn't Seem to Find Joy in Things He Once Enjoyed Doing
When we are under extreme stress or trudging through unknown seasons, it's difficult for us to enjoy things that used to make us happy. The same is true for our husbands. Whether his hobbies include sports, gaming, music, or anything else, you may notice him stop participating in these activities. Or, if he's still making time for his wood projects or car tinkering, you may notice a lack of release or joy in doing them.
If you see these patterns, encourage your husband to talk to you. Healthy communication is key to a thriving marriage. Even if your husband doesn't tell you everything that's bothering him, your simple acknowledgment that he's not well, whether in mind or body, will let him know you're there and that he's not alone. Marriage is a partnership, and when one partner lets the other know they are seen and cared for, it deepens trust.
While each of us will go through difficult seasons and periods of suffering, God wants us to live full, healthy lives. His creation beckons us to enjoy it and find nourishment for our souls. King Solomon even commended his people for being glad, encouraging them to find joy, beauty, and laughter by saying:
"So I commend the enjoyment of life, because there is nothing better for a person under the sun than to eat and drink and be glad. Then joy will accompany them in their toil all the days of the life God has given them under the sun." Ecclesiastes 8:15 NIV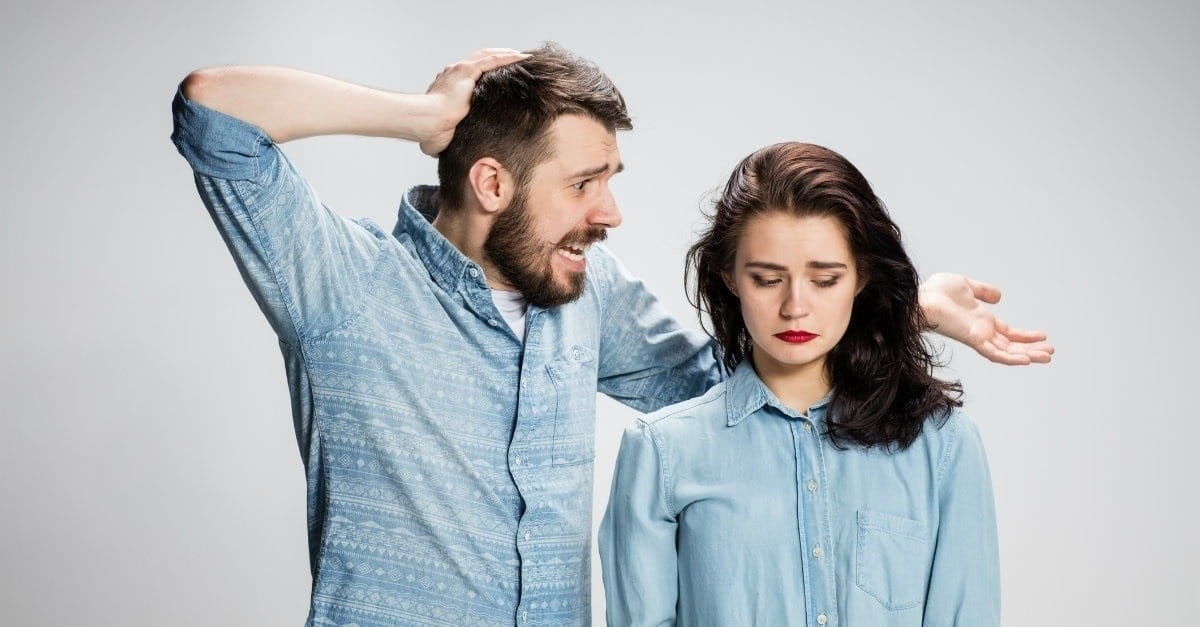 2. He Loses His Patience More Frequently and Always Seems on Edge
Another subtle way your husband may be asking for help is by having a shorter fuse with you, the kids, and others close to him. I know, I know. When this happens, sometimes the last thing you may want to do is offer the help they need. But this is something you especially want to pay attention to if this behavior is uncharacteristic for him. While it may be difficult to extend grace to your spouse when he's not keeping his cool, try to remember his attitude is more than likely a sign that something deeper is going on. He may not even realize his demeanor has changed.
When you notice a loss of patience or new edginess in your husband, ask him if there's something that's bothering him or something he needs help with. Sometimes a simple conversation can help relieve tension. Often, we're so busy we forget to take the time to communicate with those who are closest to us.
While we all go through trials where our patience is tested, it's also important to remember patience is a fruit of the Spirit. As we spend time with God and make him a priority, he pours this gift into us.
"But the Holy Spirit produces this kind of fruit in our lives: love, joy, peace, patience, kindness, goodness, faithfulness, gentleness, and self-control. There is no law against these things!" Galatians 5:22-23 NLT
**Note: a loss of patience or a short fuse is something couples can work through, but it is also important to remember verbal and physical abuse is not something God asks us to endure. If you're dealing with this type of situation, seek professional help immediately.
Photo Credit: ©GettyImages
3. He is Always Exhausted and Has No Energy for Things He Once Loved
This silent signal could be a sign of physical or emotional issues. Or, it could be both. The two often go hand in hand because when we're tired, it affects every other area of our lives. Depending on your husband's cause for exhaustion, he may need to see a doctor or therapist. In extreme cases, a sleep study may be needed to assess what is causing the lack of sleep.
Often, we're programmed by our culture to think that we can continue to run on empty and take care of everyone else, but we are told we don't need to take care of ourselves. This is a lie, and it will ruin us if we're not careful. God created us with physical, emotional, and spiritual needs, and when we take care of ourselves, we're better able to care for those around us and offer our bodies as a living sacrifice to God.
Paul talks about offering our bodies as a living sacrifice in Romans:
"So I commend the enjoyment of life, because there is nothing better for a person under the sun than to eat and drink and be glad. Then joy will accompany them in their toil all the days of the life God has given them under the sun." Romans 12:1 NIV
Although we often overlook this aspect, an important part of offering our bodies is taking care of them. A person who takes care of his or her body is able to serve the body of Christ more effectively, but one who is exhausted will eventually reach the point of breaking.
If your husband is not getting the physical rest he needs, encourage him to identify the root of the issue and get help if needed. When we're well rested and healthy, we can pour into our families and communities from a place of wholeness. This is what God desires for us.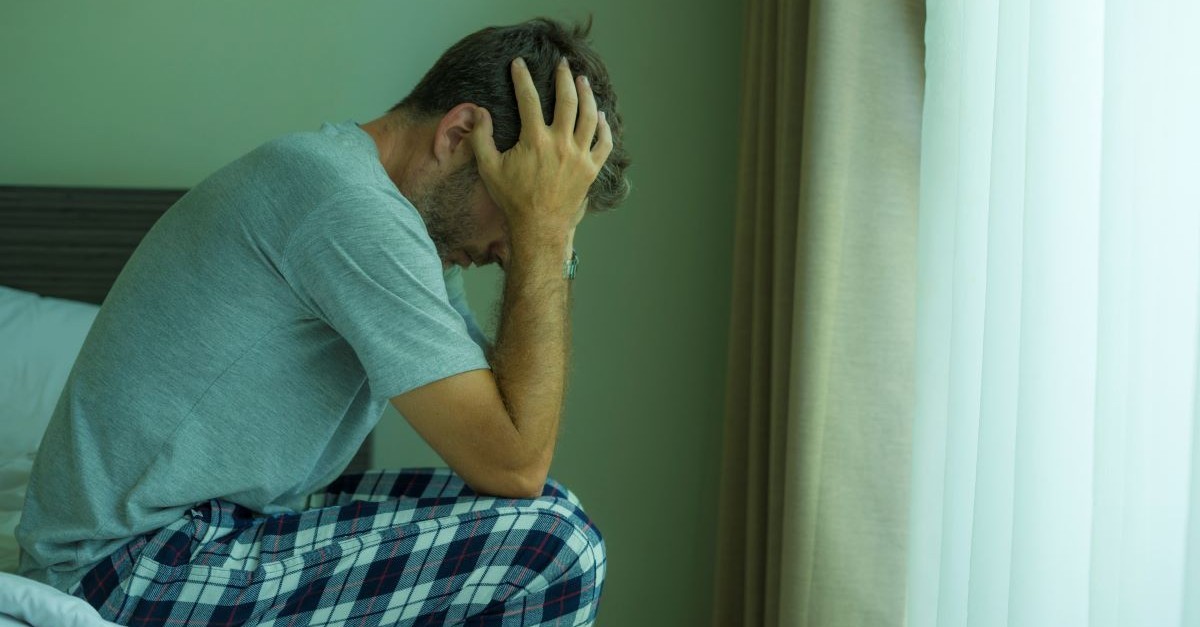 4. He Withdraws from His Family and Those He's Closest To
Sometimes the hardest thing for a man to do is open up to others about his needs. Men are taught to be the providers and the solid foundations in their families. But men also need support. They need people in their lives to encourage them and keep them accountable. While the wife does play a role in this type of support, it is not something she can do by herself. Men need other men to talk to and lean on too.
If your husband does not have a strong group of Christian men to call for support and encouragement, pray and ask God to lead you to the right church or community. There are many groups that are devoted to helping men be strong role models and husbands. These groups exist because they know that none of us were created to walk alone.
Ecclesiastes sums it up well by saying this:
"Two are better than one, because they have a good return for their labor: If either of them falls down, one can help the other up. But pity anyone who falls and has no one to help them up." Ecclesiastes 4:9-12 NIV
Friend, if your husband is subtly asking for help, remember this: God united the two of you for a reason. Each of you will go through seasons where you need to lean more heavily on the other for support. But this is just that—a season. Whatever you do, don't try to go at it alone. Turn to your Guide and your Advocate for help. He will be ready and willing to lead you and give you what you need.
Photo Credit: ©GettyImages/Marcos Calvo