10 Prayers of Protection for Children Returning to School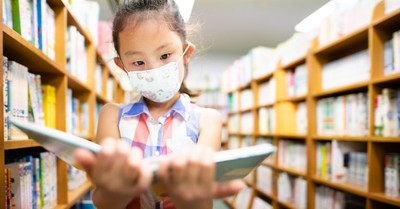 By Laura Bailey, Crosswalk.com
As a student, I looked forward to the start of a new school year. I am obsessed with school supplies, welcome new beginnings, and am always eager to fill my brain with information. In my youth, it never occurred to me that returning to the classroom brought dread, anxiousness, and worry for many students, especially parents.
Until I became a parent, wiping away tears as I walked in my kindergartener on the first day of school. I'd spent the last few years at home with my daughter, providing for her physical, emotional, and spiritual needs. Now I am supposed to just "turn her over?" Negative thoughts consumed me.
What if she doesn't make any friends?
Will she like what I packed for lunch?
Does she know that I love her?
Is she going to think I've abandoned her?
It is difficult to release our children in a "normal" school year, add a global pandemic, political crisis, racial tensions, and general division, anxiety is at an all-time high. But, we must remember as believers, our children belong to the Lord, and He loves them more than we can ever imagine.
This year, when your mind begins to wander to the "what-ifs," remember these prayers of protection for your children.
Photo Credit: © Getty Images/Hakase_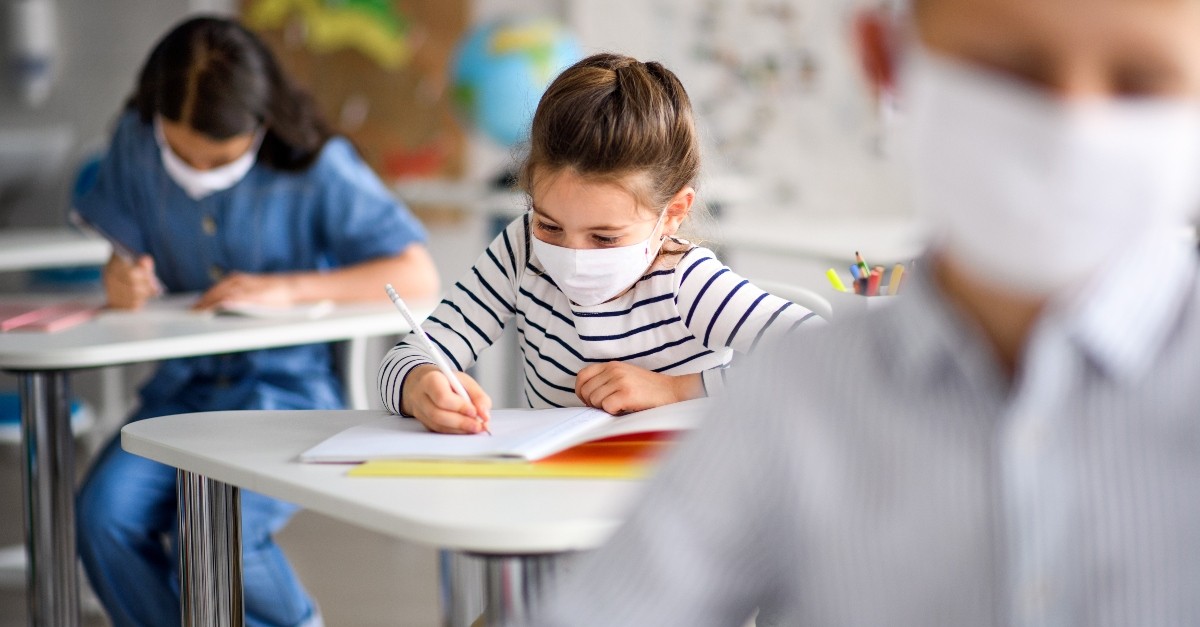 1. A Prayer for Spiritual Protection
"But the Lord is faithful, and he will strengthen you and protect you from the evil one." 2 Thessalonians 3:3
Heavenly Father, thank you for being faithful to your children. There is a battle that wages all around us, but we look to you for strength and protection as we fight spiritual attacks. May we put on the whole armor of God, standing firm, until the day that Jesus returns, and the evil one is defeated. In Jesus' name, Amen.
2. A Prayer for Physical Protection
"Though I walk amid trouble, you preserve my life. You stretch out your hand against the anger of my foes; with your right hand, you save me." Psalm 138:7
Heavenly Father, we ask that you keep our children safe as they go to and from school, walk the halls, and participate in extracurricular activities. As we wait for our children to return home, please give us peace, and calm our anxious hearts, confident that you are our Savior and Protector. In Jesus' name, Amen.
3. A Prayer for Emotional Protection
"May God himself, the God of peace, sanctify you through and through. May your whole spirit, soul, and body be kept blameless at the coming of our Lord Jesus Christ. The one who calls you is faithful, and he will do it." 1 Thessalonians 5:23-24
Heavenly Father, you know your creation intimately; you are well in-tuned with the effects of sin on our emotions. Help us be quick to listen, slow to speak, and slow to become angry, guard our words as we interact with others. We pray that we can easily forgive when offended and show love and mercy in all situations. In Jesus' name, Amen.
Photo Credit: ©Getty Images/Halfpoint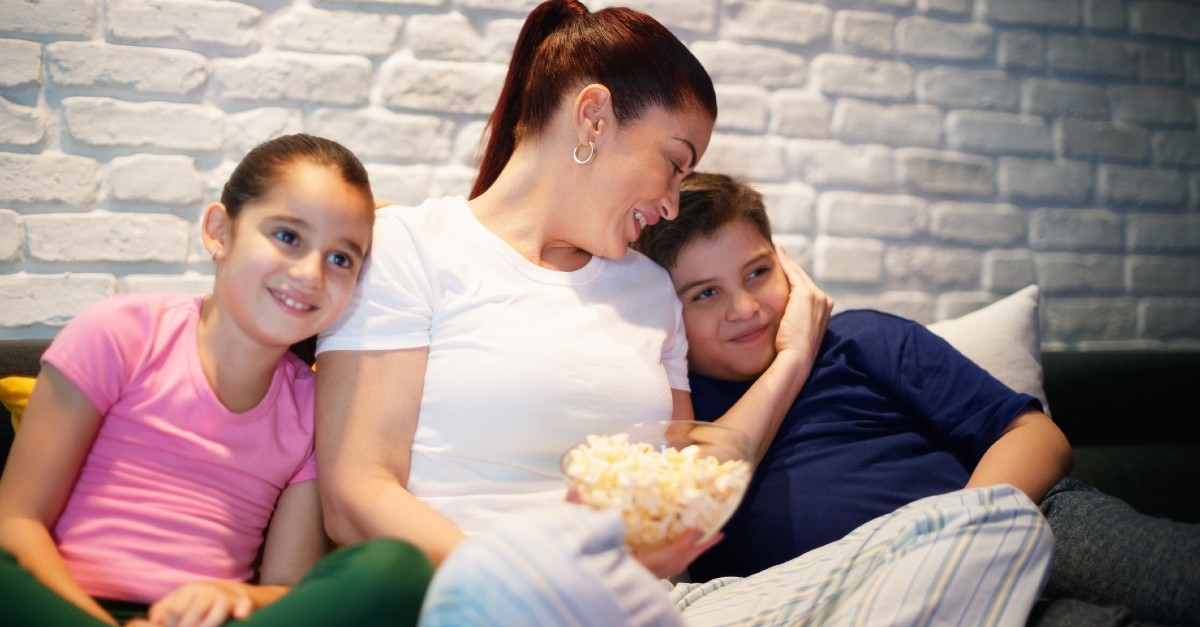 4. A Prayer for Wisdom
"Blessed is the one who does not walk in step with the wicked or stand in the way that sinners take or sit in the company of mockers, but whose delight is in the law of the Lord, and who meditates on his law day and night." Psalms 1:1-2
Heavenly Father, we pray that our children will recall Your truth when they find themselves in trouble. Our heart desires that they remember that You are trustworthy and faithful. Your ways are better than any other. Help them stand firm on biblical truth, unwavering and uncompromising as they face opposition to their faith. In Jesus' Name, Amen.
5. A Prayer for Safety
"The LORD watches over you— the LORD is your shade at your right hand; the sun will not harm you by day, nor the moon by night. The LORD will keep you from all harm— he will watch over your life; " Psalm 12:5-7
Heavenly Father, we know that you are omnipresent, continually watching over our children day and night. We call out to you to keep our children from harm. You are the giver of life, the Good Shepherd. We are comforted knowing you care for your sheep. In Jesus' Name, Amen.
6. A Prayer for Righteousness
"No temptation has overtaken you except what is common to mankind. And God is faithful; he will not let you be tempted beyond what you can bear. But when you are tempted, he will also provide a way out so that you can endure it." 1 Corinthians 10:13
Heavenly Father, the world is filled with opportunities to sin against you; we pray that our children will remain steadfast amid trial and temptation. May they choose the eternal over the temporary and call out to you for deliverance when facing temptations of any kind. Remind them that you offer grace, mercy, and forgiveness when they disobey and stray from your path of righteousness. In Jesus' Name, Amen.
Photo Credit: ©GettyImages/diego cervo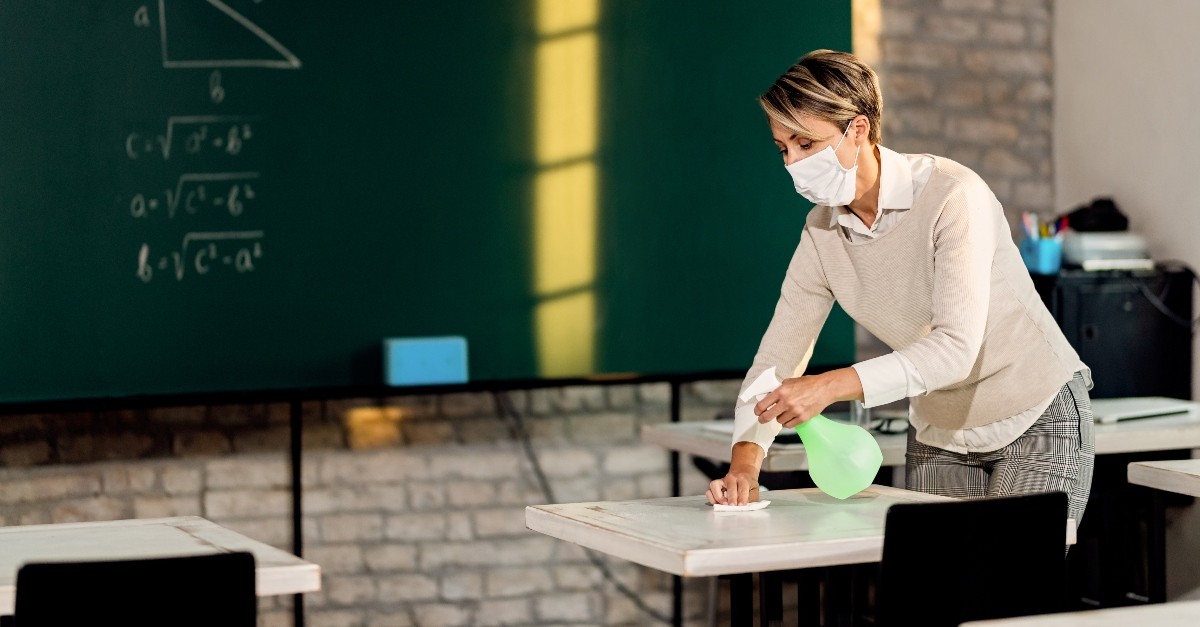 7. A Prayer for Courage
"Be strong and courageous. Do not be terrified because of them, for the LORD your God goes with you; he will never leave you nor forsake you." Deuteronomy 31:6
Heavenly Father, help us to remember we don't have to be afraid because you go before us. When our children begin to feel weak, remind them of your presence, you will never leave or forsake them. You are the great defender; we call on your name to help us in our time of need. In Jesus' name, Amen.
8. A Prayer for Strength
"So do not fear, for I am with you; do not be dismayed, for I am your God. I will strengthen you and help you; I will uphold you with my righteous right hand." Isaiah 41:10
Heavenly Father, each school year brings new challenges. We are grateful you have not left us without help; thank you for the gift of the Holy Spirit. As our children face difficulties, we ask that they lean into your strength, calling on the Holy Spirit to fill them with confidence and courage. In Jesus' name, Amen.
9. A Prayer for Discernment
"Discretion will protect you, and understanding will guard you." Proverbs 2:11
Heavenly Father, our children, hear so many voices throughout their day; guide them to tune in as you speak to their hearts. We pray they make decisions with help from the Holy Spirit, clearly understanding your will and direction. In Jesus' Name, Amen.
10. A Prayer for Remembrance
"My God is my rock, in whom I take refuge, my shield and the horn of my salvation. He is my stronghold, my refuge, and my savior— from violent people, you save me. "I called to the LORD, who is worthy of praise, and have been saved from my enemies." 2 Samuel 22:3-4
Heavenly Father, we desire children that know you intimately. They can trust and obey, even when they don't understand, because they have a personal relationship with you. We are eternally grateful for saving us, and we ask if our children don't know you, they accept you as Lord and Savior. You are worthy of all our praise. Grant us strength as we share the gospel to a lost world, guide us we aim to be salt and light for your glory. in Jesus' Name Amen.
Photo Credit: ©Getty Images/Drazen Zigic