1 Thing Needed for Thriving Relationships with Authors Chelsea and Nick Hurst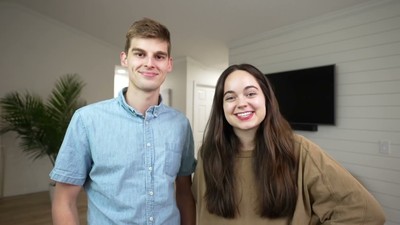 By Chelsea Hurst and Nick Hurst, Crosswalk.com
Nick and Chelsea Hurst are authors, parents, and well-known YouTubers with over 1.5 million subscribers. They have shared their love story with the world, talking about all the ways the Lord has worked in and through their story. Today, they are sharing one thing that is needed for thriving relationships!
The Hurst's share lessons they learned and questions they asked themselves and others as they navigated dating, engagement, and early marriage. In 10 questions, they address hard topics couples should talk through before getting married including trust, secrets, extended family, and more. Their relationship and personal experiences will be an encouragement to readers as they build a life together. You can hear their heart for this book here.
Check out their book, Marriage Minded: 10 Ways to Know if You've Found the One, here.
Nick Hurst sensed a call to ministry in 2012. Since then, he has been a speaker for Clayton King Ministries as well as the head evangelist for The HowToLife Movement since 2020. He is passionate about sharing the gospel, serving the local church, and seeing lost people raised to a new life in Christ. He lives with his wife, Chelsea, and their son, Hudson, in Greenville, South Carolina.
Photo credit: ©CWYouTube