In Touch with Dr. Charles Stanley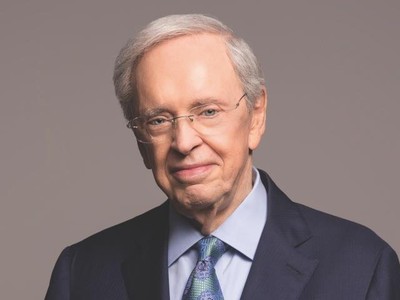 Listen on FaithTalk Atlanta 970
Monday
3:30AM - 4:00AM, 7:30AM - 8:00AM, 4:30PM - 5:00PM, 7:00PM - 7:30PM
Tuesday
3:30AM - 4:00AM, 7:30AM - 8:00AM, 4:30PM - 5:00PM, 7:00PM - 7:30PM
Wednesday
3:30AM - 4:00AM, 7:30AM - 8:00AM, 4:30PM - 5:00PM, 7:00PM - 7:30PM
Thursday
3:30AM - 4:00AM, 7:30AM - 8:00AM, 4:30PM - 5:00PM, 7:00PM - 7:30PM
Friday
3:30AM - 4:00AM, 7:30AM - 8:00AM, 4:30PM - 5:00PM, 7:00PM - 7:30PM
Latest Broadcast
The Trumpet Judgments
6/22/2021
In "The Trumpet Judgments," Dr. Stanley explains the symbolism and the events that will unfold during this time. Each of the seven trumpet judgments drives man to realize he is helpless before the wrath of God. The trumpets destroy one third of their targets—vegetation, ocean, fresh water, and . . .
Featured Offer from In Touch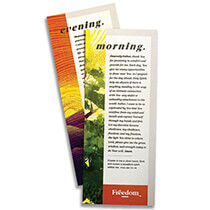 Renew Your Spirit and Restore Your Soul
Discover more of your freedom in Christ, and enjoy a fruitful prayer life. May you feel refreshed each morning and find rest each night. God is always ready for your prayers. These Freedom Morning and Evening Prayer Bookmarks are a beautiful reminder to ask God to renew your spirit and restore your soul. Request your FREE set of two bookmarks today—one to guide your personal prayer time, and another one to share with a friend.