Leading The Way with Dr. Michael Youssef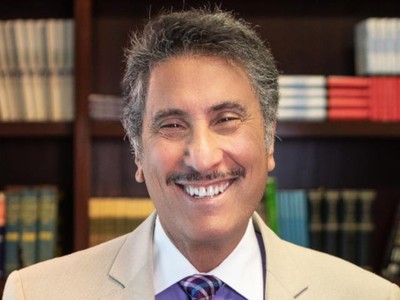 Listen on FaithTalk Atlanta 970
Monday
3:00AM - 3:30AM, 8:30AM - 9:00AM
Tuesday
3:00AM - 3:30AM, 8:30AM - 9:00AM
Wednesday
3:00AM - 3:30AM, 8:30AM - 9:00AM
Thursday
3:00AM - 3:30AM, 8:30AM - 9:00AM
Friday
3:00AM - 3:30AM, 8:30AM - 9:00AM
Sunday
3:00AM - 3:30AM, 7:30AM - 8:00AM, 11:00AM - 11:30AM
Latest Broadcast
Finding True Peace in Australia, Part 1
1/30/2023
Today on Leading The Way, you'll hear a portion of a life-changing event in Sydney, Australia where hundreds were saved by the Grace of Jesus!
Featured Offer from Leading The Way

Become a Frontline Mission Partner
Are you looking for ways to make an impact for Christ in the new year? When you become a Frontline Mission Partner, you reach the lost and equip believers to share Christ with their communities. In this way, your impact is multiplied as one life builds upon another. Become a monthly partner with Leading The Way today, and join Dr. Michael Youssef as he proclaims the Gospel through Biblically-based teaching programs, solar-powered Navigators, field teams, Evangelistic Celebrations, and more. As a special thank you for your partnership, we will also include Dr. Youssef's encouraging book Life-Changing Prayers. Join the movement that is changing lives for eternity.