Leading The Way with Dr. Michael Youssef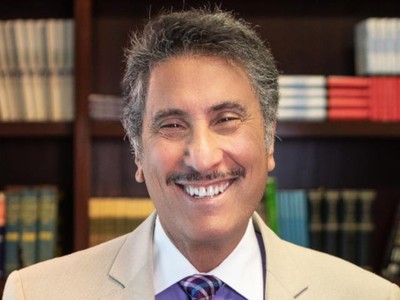 Listen on FaithTalk Atlanta 970
Monday
3:00AM - 3:30AM, 8:30AM - 9:00AM
Tuesday
3:00AM - 3:30AM, 8:30AM - 9:00AM
Wednesday
3:00AM - 3:30AM, 8:30AM - 9:00AM
Thursday
3:00AM - 3:30AM, 8:30AM - 9:00AM
Friday
3:00AM - 3:30AM, 8:30AM - 9:00AM
Sunday
7:30AM - 8:00AM, 11:00AM - 11:30AM
Latest Broadcast
Freedom From Fear
6/27/2022
Today on Leading The Way, Dr. Youssef shows how fear can render you helpless in life.  But, through Christ, you can have Freedom From Fear.  
Featured Offer from Leading The Way

June Gift Challenge: The Whole Gospel to the Whole World
This month, generous partners have committed $1.2 million to Leading The Way and are challenging all of our partners to help match their gifts. With your support, $1.2 million can become $2.4 million for the Gospel. As we strive to blanket the globe with the Gospel of Jesus Christ, consider a generous gift to help Leading The Way proclaim Truth that is transforming lives around the world.