New Life Live! with Steve Arterburn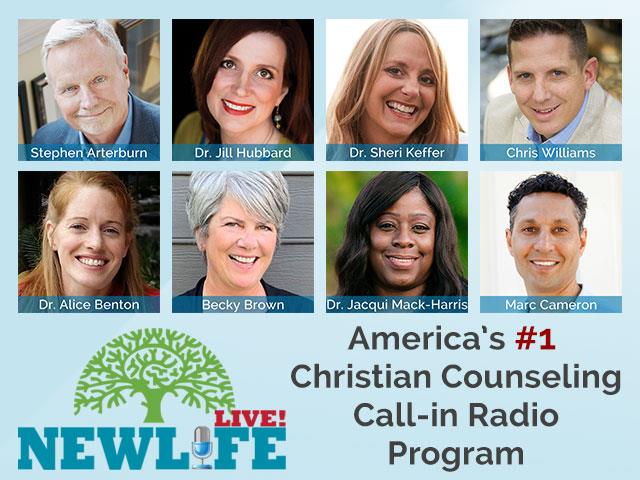 Listen on FaithTalk Atlanta 970
Monday
2:00AM - 3:01AM, 2:00PM - 3:00PM
Tuesday
2:00AM - 3:01AM, 2:00PM - 3:00PM
Wednesday
2:00AM - 3:01AM, 2:00PM - 3:00PM
Thursday
2:00AM - 3:01AM, 2:00PM - 3:00PM
Friday
2:00AM - 3:01AM, 2:00PM - 3:00PM
Latest Broadcast
New Life Live: November 11, 2019
11/11/2019
Hosts: Steve Arterburn, Dr. Jill Hubbard, Becky Brown Caller Questions: - How do I get my wife to feel safe while I am in sex addiction recovery? - My 8yo son has oppositional defiance disorder and PTSD from his violent dad; what can I do for him? - My husband is 3yrs clean from sex addiction, but I can't seem to get over the hurdle of intimacy. - How do I overcome the betrayal of my husband telling me about his erectile dysfunction after the wedding? 
Featured Offer from New Life Live!
Club New Life
When you join Club New Life, we'll send you a 4-book Daily Devotional bundle. The books included are: 100 Days of Prayer, 100 Days of Healing, 100 Days of Character and 100 Days of Peace. For more information about these gifts, visit our website at newlife.com. If you are already a Club New Life member, this can be yours when you increase your monthly giving by $10 or more.