New Life Live! with Steve Arterburn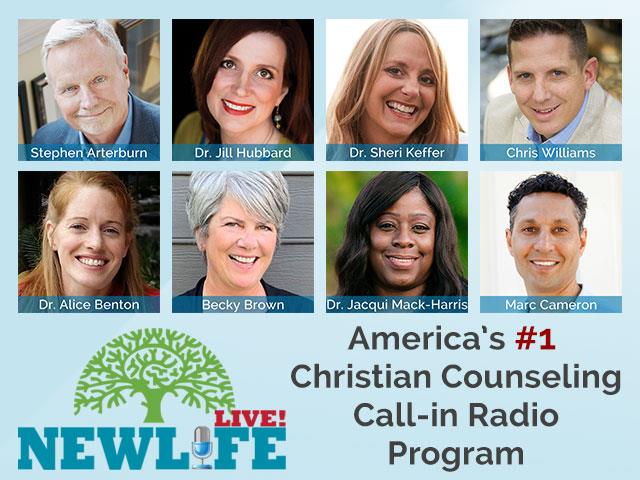 Listen on FaithTalk Atlanta 970
Monday
2:00AM - 3:01AM, 2:00PM - 3:00PM
Tuesday
2:00AM - 3:01AM, 2:00PM - 3:00PM
Wednesday
2:00AM - 3:01AM, 2:00PM - 3:00PM
Thursday
2:00AM - 3:01AM, 2:00PM - 3:00PM
Friday
2:00AM - 3:01AM, 2:00PM - 3:00PM
Latest Broadcast
New Life Live: July 15, 2019
7/15/2019
Hosts: Steve Arterburn, Dr. Sheri Keffer, Special Guest Psychiatrist Dr. Daniel Amen, a pioneer in brain SPECT imaging Caller Questions: - My mom has dementia; when is it too late to seek help for her? - What types of treatments can I get for my 12yo son who has ADHD? - Why do I crave sugar and how do I stop? - Out of the blue, I developed driving anxiety last year; what can I do about it? - Besides therapy, how can I help my 9yo son with ODD and my 18yo daughter with anxiety? 
Featured Offer from New Life Live!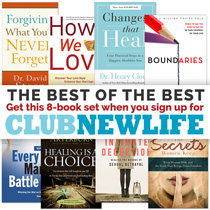 Club New Life
When you join Club New Life, we'll send you The Best of the Best, an 8-book set of our most popular books. The books included are: How We Love, Changes the Heal, Boundaries, Healing is a Choice, Intimate Deception, Forgiving What you Never Forget, Every Man's Battle and Secrets Women Keep. For more information about these gifts, visit our website at newlife.com. If you are already a Club New Life member, this can be yours when you increase your monthly giving by $10 or more.