New Life Live! with Steve Arterburn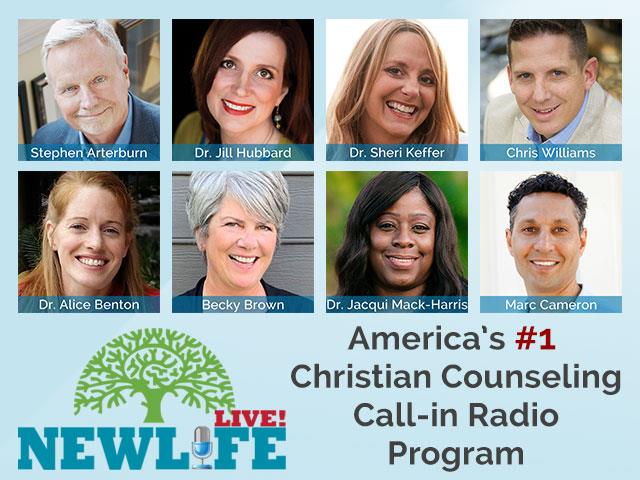 Listen on FaithTalk Atlanta 970
Monday
2:00AM - 3:01AM, 2:00PM - 3:00PM
Tuesday
2:00AM - 3:01AM, 2:00PM - 3:00PM
Wednesday
2:00AM - 3:01AM, 2:00PM - 3:00PM
Thursday
2:00AM - 3:01AM, 2:00PM - 3:00PM
Friday
2:00AM - 3:01AM, 2:00PM - 3:00PM
Latest Broadcast
New Life Live: January 20, 2020
1/20/2020
Hosts: Steve Arterburn, Dr. Sheri Keffer, Chris Williams Caller Questions: - Is an intervention the right thing for a mother-in-law who is acting out? - A friend is going through an abusive marriage; how can we both get help for our marriages? - My brother is in a coma after drug and alcohol addiction; what can I do for my depressed mom? - When internet activity goes beyond porn, how does it affect my husband's brain? - Would Intimate Deception help my friend whose husband left her for another woman? 
Featured Offer from New Life Live!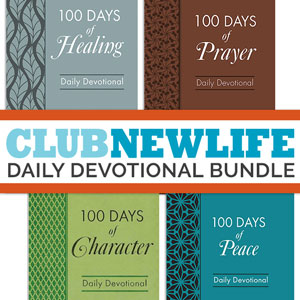 Club New Life
When you join Club New Life, we'll send you a 4-book Daily Devotional bundle. The books included are: 100 Days of Prayer, 100 Days of Healing, 100 Days of Character and 100 Days of Peace. For more information about these gifts, visit our website at newlife.com. If you are already a Club New Life member, this can be yours when you increase your monthly giving by $10 or more.