New Life Live! with Steve Arterburn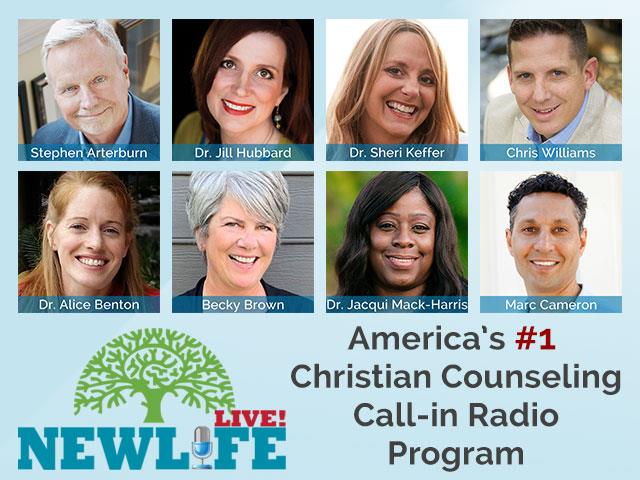 Listen on FaithTalk Atlanta 970
Monday
2:00AM - 3:01AM, 2:00PM - 3:00PM
Tuesday
2:00AM - 3:01AM, 2:00PM - 3:00PM
Wednesday
2:00AM - 3:01AM, 2:00PM - 3:00PM
Thursday
2:00AM - 3:01AM, 2:00PM - 3:00PM
Friday
2:00AM - 3:01AM, 2:00PM - 3:00PM
Latest Broadcast
New Life Live: September 13, 2019
9/13/2019
Hosts: Steve Arterburn, Dr. John Townsend, Dr. Jill Hubbard Caller Questions: - Was it right to stop dating a guy with Asperger's because I was unsure about marriage? - My unfaithful ex-wife is doing well but I lost my business and my house; where was God? - Why am I so discouraged for my future after breaking up with my bipolar fiancé? - My father doesn't know we told Mom about his sex addiction; should we tell him before he moves? - How do I tell my husband I'm not physically attracted to him? 
Featured Offer from New Life Live!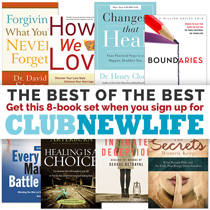 Club New Life
When you join Club New Life, we'll send you The Best of the Best, an 8-book set of our most popular books. The books included are: How We Love, Changes the Heal, Boundaries, Healing is a Choice, Intimate Deception, Forgiving What you Never Forget, Every Man's Battle and Secrets Women Keep. For more information about these gifts, visit our website at newlife.com. If you are already a Club New Life member, this can be yours when you increase your monthly giving by $10 or more.