Truth For Life with Alistair Begg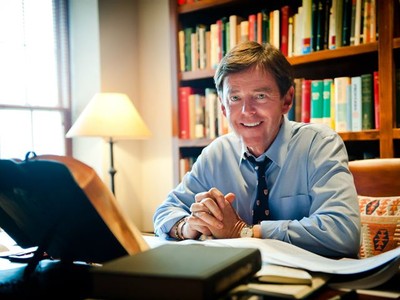 Listen on FaithTalk Atlanta 970
Monday
6:00AM - 6:30AM, 1:30PM - 2:00PM, 8:00PM - 8:30PM
Tuesday
6:00AM - 6:30AM, 1:30PM - 2:00PM, 8:00PM - 8:30PM
Wednesday
6:00AM - 6:30AM, 1:30PM - 2:00PM, 8:00PM - 8:30PM
Thursday
6:00AM - 6:30AM, 1:30PM - 2:00PM, 8:00PM - 8:30PM
Friday
6:00AM - 6:30AM, 1:30PM - 2:00PM, 8:00PM - 8:30PM
Saturday
5:30AM - 6:00AM, 9:00AM - 9:30AM
Latest Broadcast
Jesus, Lord of the Sabbath (Part 3 of 3)
10/1/2022
The phrase "in Christ" is frequently used in Christian circles. But do we really understand what it means? Study along as Alistair Begg takes an in-depth look at the meaning and implications of being "in Christ." That's on Truth For Life with Alistair Begg.
Featured Offer from Truth For Life
Partners in the Gospel
This book of daily meditations offers a source of strength to women who navigate the demands of ministry partnership by pointing them to God's Word for counsel and encouragement. Pastor's and church elder's wives will find comfort for the complexities and challenges that are unique to their role. The book is a thoughtful gift for the women who service your church faithfully.