Turning Point with Dr. David Jeremiah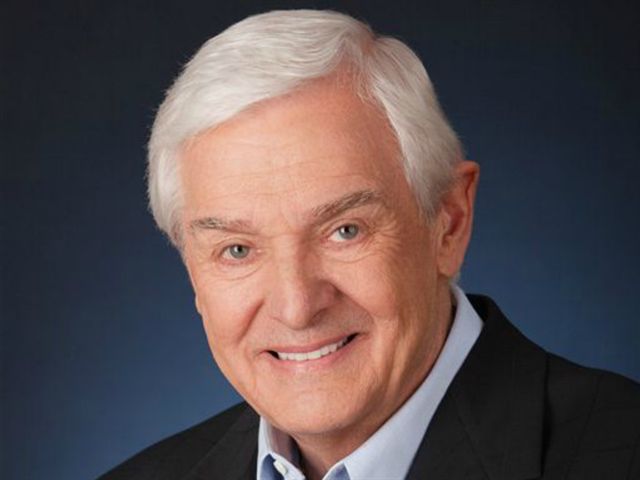 Listen on FaithTalk Atlanta 970
Monday
5:30AM - 6:00AM, 10:30AM - 11:00AM, 8:30PM - 9:00PM
Tuesday
5:30AM - 6:00AM, 10:30AM - 11:00AM, 8:30PM - 9:00PM
Wednesday
5:30AM - 6:00AM, 10:30AM - 11:00AM, 8:30PM - 9:00PM
Thursday
5:30AM - 6:00AM, 10:30AM - 11:00AM, 8:30PM - 9:00PM
Friday
5:30AM - 6:00AM, 10:30AM - 11:00AM, 8:30PM - 9:00PM
Latest Broadcast
The Joy of Unity, Part 1
7/15/2019
When you become a Christian, you join a family. You become part of the body of Christ. If unity is that important to God, it should be your priority as well. Dr. David Jeremiah takes a look at why believers are called to live in harmony, and offers some practical tools to help you do it. 
Featured Offer from Turning Point

Count It All Joy
You don't have to wait for joy to find you.Here's the secret of joy-filled people: They don't wait for anyone or anything to bring them joy. They immerse themselves in the joy of relationship with Jesus Christ—right now! In this rich exploration of Philippians—which mentions "joy" five times­ and "rejoice" eleven times—you will: -Discover practical ways to live a joyful life-Learn how worship leads to delight-Find a sense of peace about even an uncertain future-Embrace forgiveness when others have wronged you-Enjoy community, unity, and harmony even in difficult situations! You can experience a joy that NEVER ENDS ... in the truths of Count It All Joy!