Unlimited Grace with Bryan Chapell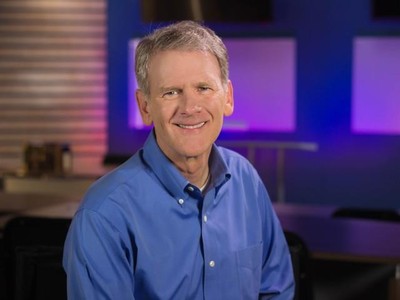 Listen on FaithTalk Atlanta 970
Monday
5:30AM - 6:00AM, 9:00PM - 9:30PM
Tuesday
5:30AM - 6:00AM, 9:00PM - 9:30PM
Wednesday
5:30AM - 6:00AM, 9:00PM - 9:30PM
Thursday
5:30AM - 6:00AM, 9:00PM - 9:30PM
Friday
5:30AM - 6:00AM, 9:00PM - 9:30PM
Latest Broadcast
Anticipating Joy - 1st service, Part 1
6/22/2021
When you think of a dark and dank prison cell, the last word that might come to mind is "joy". Yet, that was the very thing that the apostle Paul mentions the most in his epistle to the Philippian church! So, what imprisons you today? Keeping joy at arms' length. (I think you'll appreciate Bryan . . .
Featured Offer from Unlimited Grace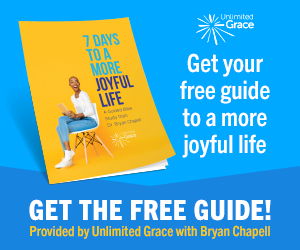 7 Days to a More Joyful Life - Bible Study by Bryan Chapell
As believers, we have an amazing reason to celebrate, knowing that our victory in life and over death has been won by Christ. But sometimes, that joy can get lost in the heat of the daily battle. That's why we want to bless you with a free Bible study from Pastor Bryan called '7 Days to a More Joyful Life.' This guided Bible study gives you daily Scripture, activities, and reflections to help you experience the joy of the Lord—no matter what life is throwing at you right now.