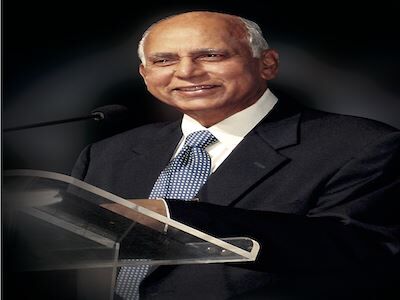 The Lord's Challenge is a weekly quarter hour international broadcast bringing the reality of God's word to all people everywhere. The speaker, Joshua Daniel challenges us to a walk with God and the corresponding impact that will have on our lives, families and society today.
This program is aired around the world, impacting lives from the amazon forests of South America, North America, Africa, Europe, Asia and Australia. God's word is changing the lives of people all over the world. Listen in and experience the Lord's touch on your life.
---
Reaching out to new nations and breaking fresh ground all the time, Joshua Daniel witnessed scenes of revival in many parts of the world, as he laboured with great zeal for the Lord. His messages in his radio and TV programs entitled, "THE LORD'S CHALLENGE" truly challenges the hearers and stirs them into a life of obedience to the Lord. He served the Lord trusting Him for all his needs and supplies and so from the start-up of this work, no appeals were made for money. The work continues to be supported by unsolicited funds, which the Lord sends in, in answer to prayer.
In his youth, as he labored with his dad, revival broke out in several southern districts of India. Turbulent societies and churches where hatred and malice reigned were touched by the moving of God's mighty Hand and thousands were transformed. Peace and Love took the place of strife and court-cases. Widespread restitutions followed the strong Spirit of repentance toward God which fell upon men, and both significant sums, smaller amounts of money and things, were returned to people who had been defrauded, years earlier. Even today this manifestation of God's power still continues in certain areas and is spreading.
Now internationally, wherever people really desire a change and are willing to conform to God's condition to 'humble themselves', God is visiting and changing people of various religions and backgrounds. Instead of 'intellectual bat-chasing in the dark' which men oft-times call religion today, people are meeting the Lord Jesus and God is speaking to men and women and transforming their lives.